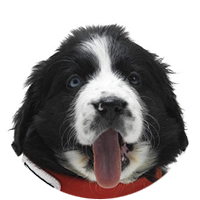 Anima Québec

This NPO has the mission of ensuring the health, safety, and welfare of the cats and dogs of Quebec. Sharing the values of this organization, Mira works in collaboration with Anima Québec and is certified by them. This program promotes and attests to the quality of certified breeding centres, for their facilities and the care provided to the animals that live there.

International Guide Dog Federation

The International Guide Dog Federation is responsible for the development, monitoring and evaluation of the standards practiced by its members. Its principal mission is to ensure the equity of high-quality service for guide dog users and managers across the world. Mira is a certified member of this organization.

Ministère de l'Agriculture, Pêcheries, Alimentation du Québec

Mira holds a Class 2 permit for owners or custodians of cats or dogs. We acquired this permit under the Regulation respecting the safety and welfare of cats and dogs, which came into effect on November 7, 2013.