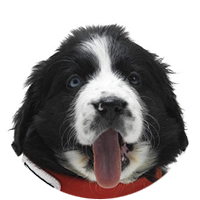 A Mission Based on Equality
Mira's activities and services are based on the concept of body equality: what is accessible to all must be accessible to people with disabilities. Within this framework, the organization's mission has the following objectives:
Increase the autonomy and promote the social integration of people with disabilities through the use of guide dogs and service dogs.
Provide services freely to all beneficiaries, regardless of their income.
Improve the mobility and orientation of people with disabilities so that they can move about freely in their daily lives.
Create an individual intervention plan adapted for each beneficiary that takes into account the beneficiary's level of autonomy, social and professional context, and mobility needs.
Promote the benefits of service dogs in public places, schools and public transport
Mira innovates by way of its programs, dog training and fundraising activities. Since its creation, over 3,700 dogs have been offered free of charge to people living with disabilities. This success is largely due to support from the public. Without this help, Mira would not be what it is today.
Make a donation