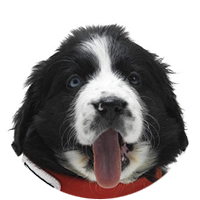 Help Fund Mira's Services
Since its inception, Mira has provided over 3,000 dogs to people living with visual impairments, physical disabilities and to kids presenting Autism Spectrum Disorder. Each guide dog represents an investment of approximately $30,000 by the organization. This amount includes breeding, birth, veterinary bills, socialization, evaluation, training, allocation classes and life-long follow-ups. Help from the public is precious to Mira, because it allows the organization to continue working to achieve its mission.
3,000
dogs have been provided since the creation of Mira
$30K
is invested in each guide dog and service dog
How Can I Support Mira?
Getting involved with Mira allows the organization to finance it programs and train its dogs as well as continue research that will allow for the addition of new services. There are several ways to contribute to Mira. Here are a few:
Offer a one-time or monthly donation
Offer a planned gift
Organize a fundraising event for Mira
Participate in the cartridge collection program
Become a volunteer
Participate in events organized by Mira