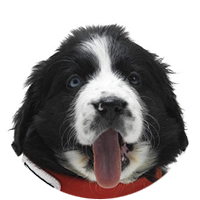 1975 to 1981

The Birth of Mira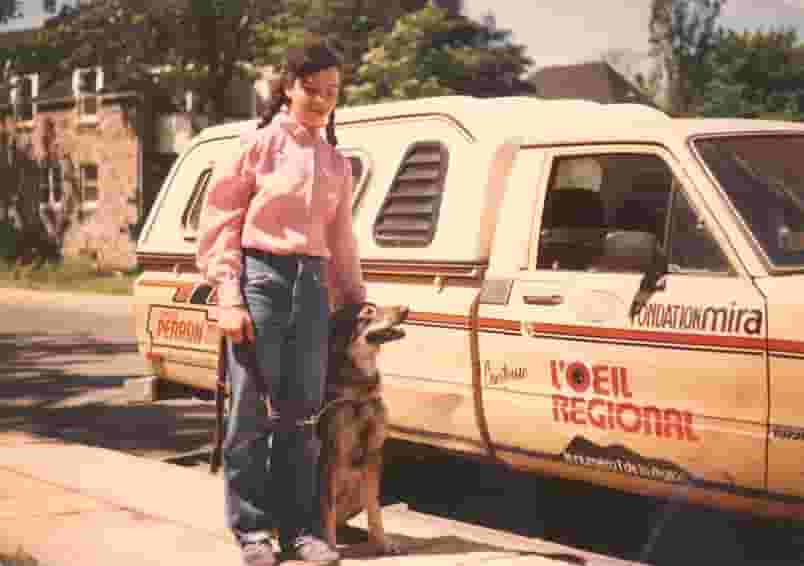 In his childhood, founder Éric St-Pierre developed a passion for raising dogs. He trained dogs on the family farm, following the advice for his father. His ease and natural talent with the animals led him to undergo professional training in order to follow a career as a sniffer dog and guard dog trainer.
In 1975, Éric built a kennel in Ste-Madeleine. He spent most of his time training dogs. His son Nicolas was born in 1976.
One day, a friend who worked as an orientation and mobility teacher at the Nazareth and Louis Braille Institute asked Éric for advice about the behaviour of a guide-dog from the United States. Back then, no francophone guide-dog school existed in Canada. Éric St-Pierre quickly realized that these dogs were not raised or trained in conditions favourable to Quebecers. He realized that there was a language barrier limiting many people's access to the services of these dogs. He therefore promised the Institute that he would train a dog for them.
That was when Éric St-Pierre created Mira, on January 22, 1981. It was the first francophone centre for guide dogs in Canada.
In the first year of the centre's existence, two guide dogs were given to blind people.
The dogs' training costs were high, and the government could not offer any subsidy. Every weekend, the family traveled to Quebec malls to solicit donations and raise awareness for the cause. They sold pins for $2 and conducted guide dog demonstrations with blindfolds.
During the first ten years, the number of guide dogs given increased from 3 to 17 per year. This large increase was made possible by the many partners that believed in the cause.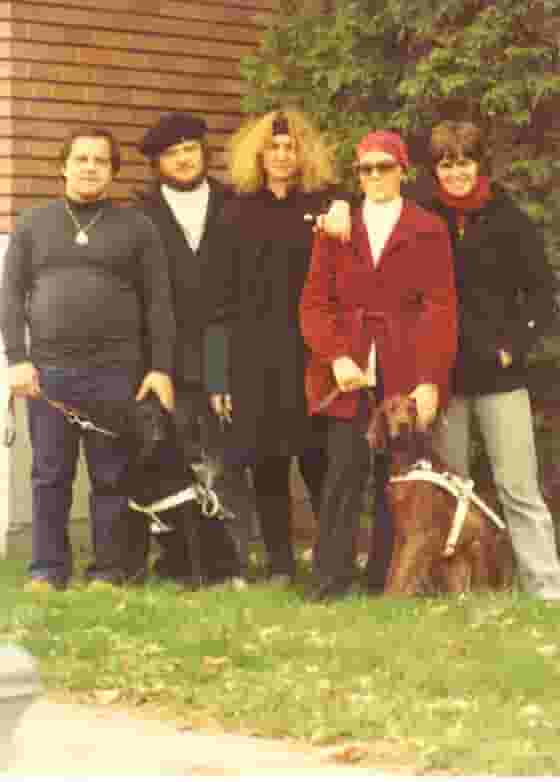 1990 to 2002

Mira's Development
This was the period of Mira's development. In 1990, the organization built new installations, enabling it to offer new services.
In 1991, Mira created a guide dog program for young blind people. Thus, Mira became the first school in the world to give guide dogs to youth under 15 years of age.
That same year, the first Labrador-Bernese Mountain Dog mix was born. The Labernese was a fascinating hybrid with good natural skills to support people with disabilities.
1993 marked the beginning of research and development of the service dog program for people with physical disabilities and children with multiple impairments.
In 1994, Éric St-Pierre acquired a research and development lab in St-Césaire.
Our Dogs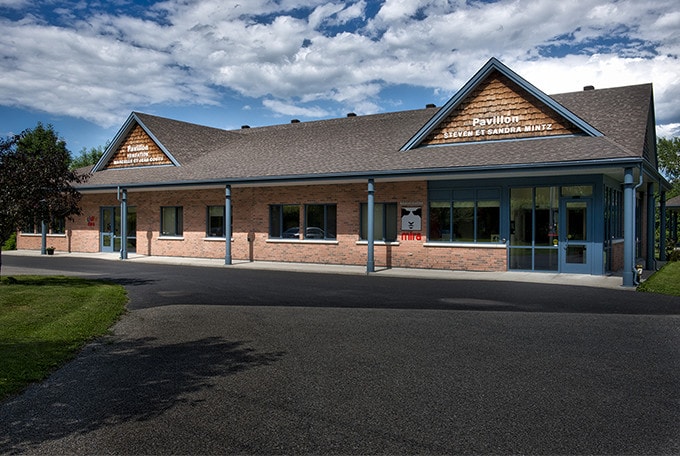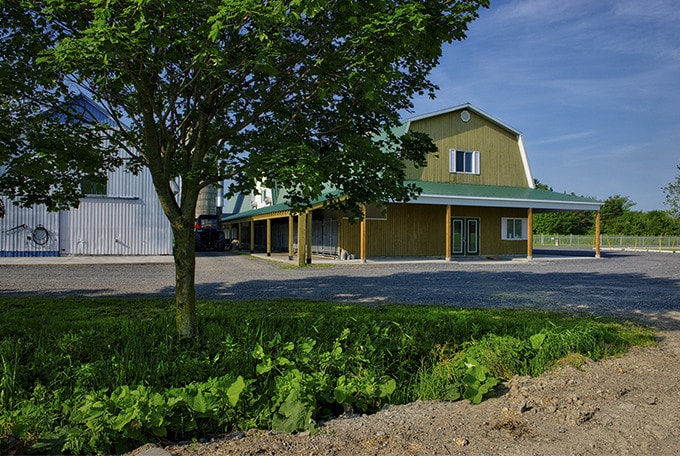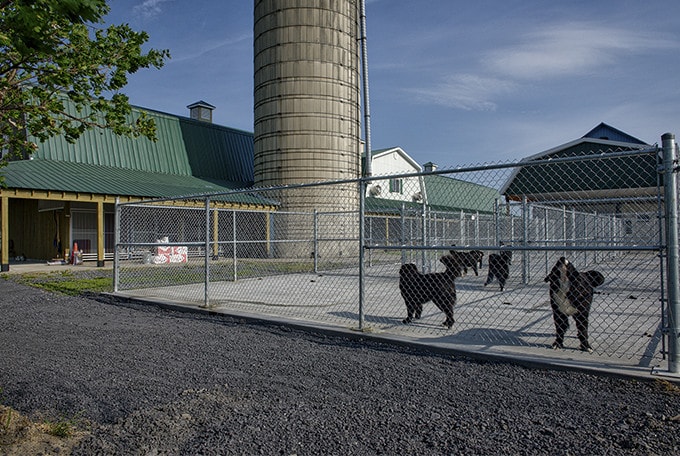 During this period, Mira created ties with different universities and researchers in order to explore new areas of expertise.
Between 2003 and 2006, Noël Champagne, Mira's psychologist, undertook an important study on the impact of dogs on families with a child with Autism Spectrum Disorder (ASD).
In 2006, Mira became a member of the International Guide Dog Federation (IGDF). This federation has over 80 schools in more than 30 countries.
In 2008, Mira built a new nursery according to the most rigorous hygiene standards, with a capacity of 400 puppies per year. The nursery is attached to a veterinary clinic equipped with cutting edge technology.
2010 was the year Mira inaugurated the Schola Mira, an intervention and training service for children living with Autism Spectrum Disorder and their families. Providing service dogs was at the core of this approach. The new service was made possible by great involvement from the university community. At the same time, Nicolas St-Pierre became head instructor for all of Mira's programs.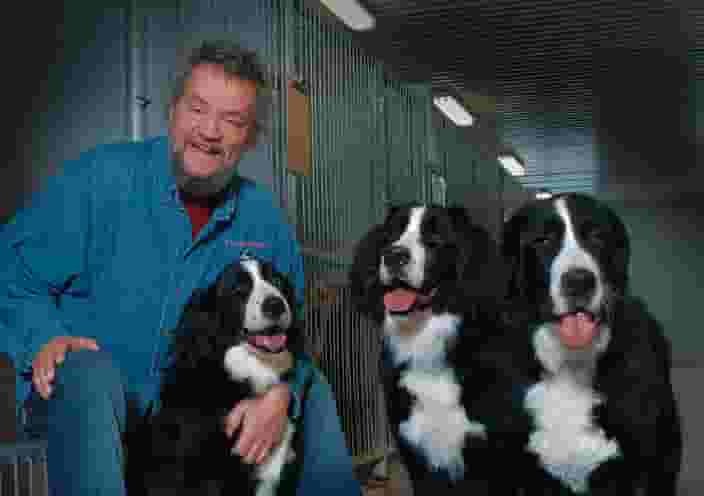 In 2013, Nicolas St-Pierre became Assistant Director General of Mira. His dog-training expertise and his presence throughout the evolution of the organization made him an ideal candidate for the job. In 2015, Éric St-Pierre announced the appointment of his son as Director General.
Today, Mira has given more than 3,000 guide-dogs and service dogs to beneficiaries living in Canada. More than 90 employees work on-site in beneficiary services, dog training, fundraising and administration.