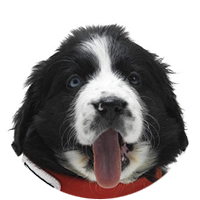 This section is a timeline of every steps that the dog will go through. This section has a lot of descriptions and also images that support them. Mira's investment is growing as a dog goes through different stages of its life in becoming a guide or a service dog.
Birth
Making an entrance
It all begins at our nursery, the RBC Pavilion, in Sainte-Madeleine. Mira dogs are born here and stay by their mother's side for 9 weeks.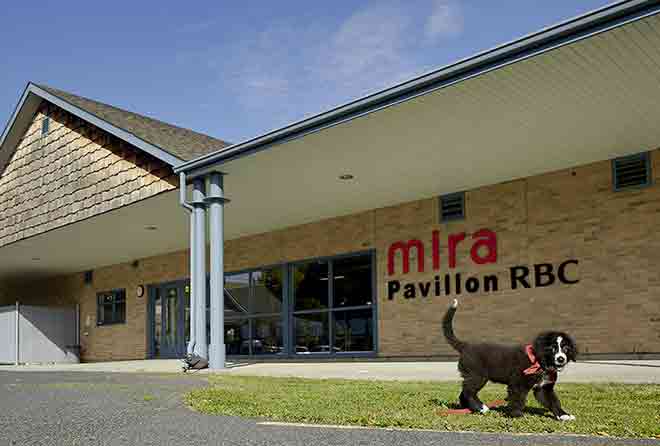 Discover the nursery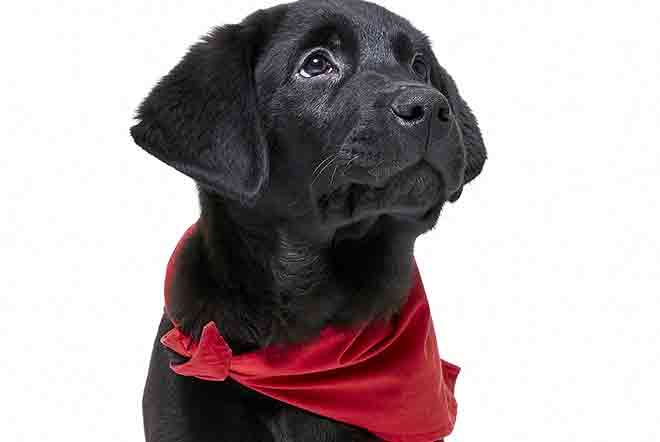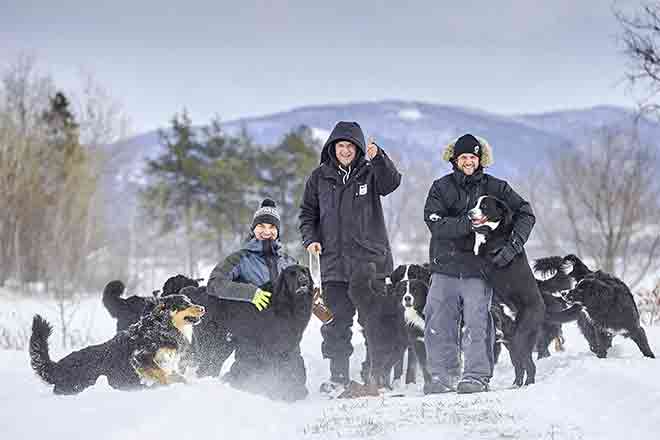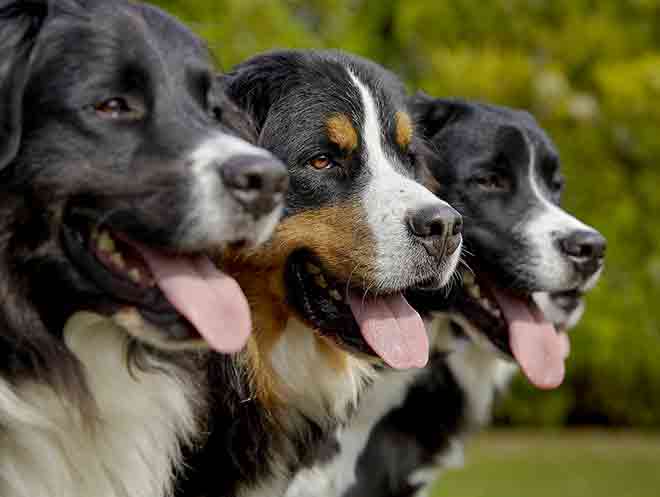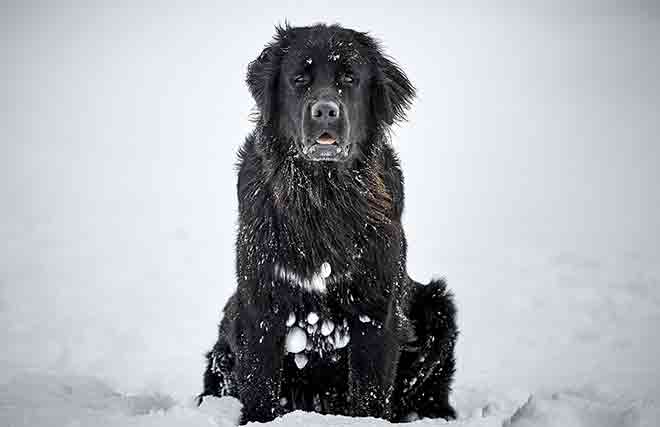 Socialization
Foster family fun
At 9 weeks, the puppies are placed with foster families who are responsible for maintaining good health, developing appropriate behaviour, and socializing the dogs for 12 to 18 months.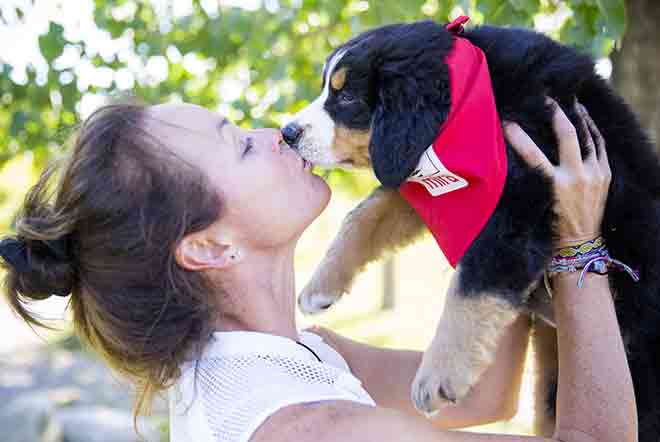 Discover the foster program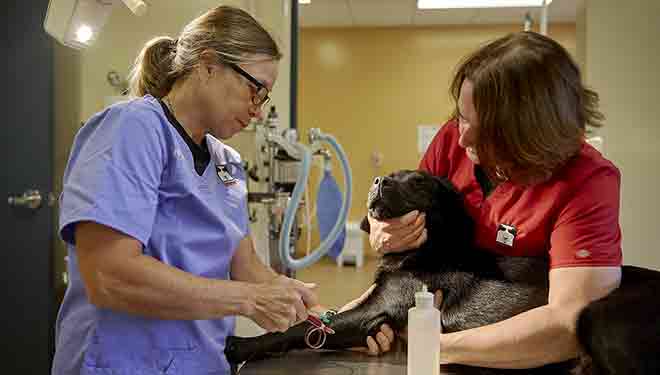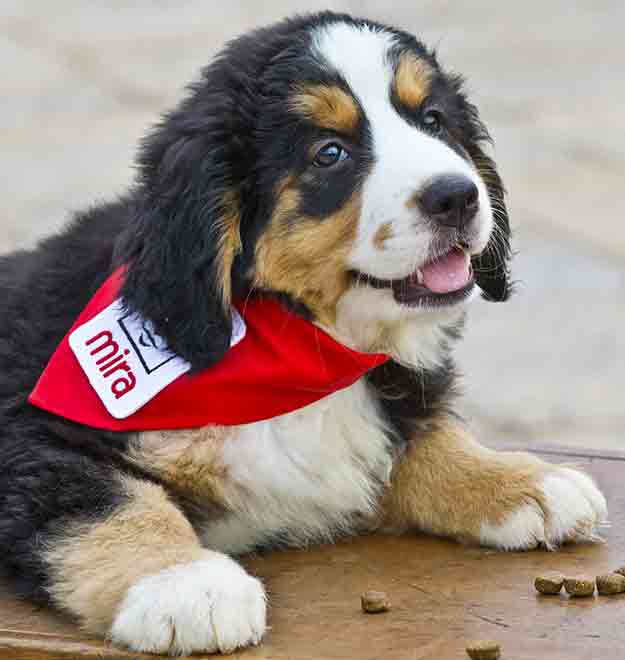 Discover all partners
Evaluation & Training
Getting put to the test
By the time they're 1 year old, the dogs return to Mira for a week. They're evaluated by a trainer to determine which program is best suited for them. The dogs then undergo training for 3 to 6 months (depending on the program).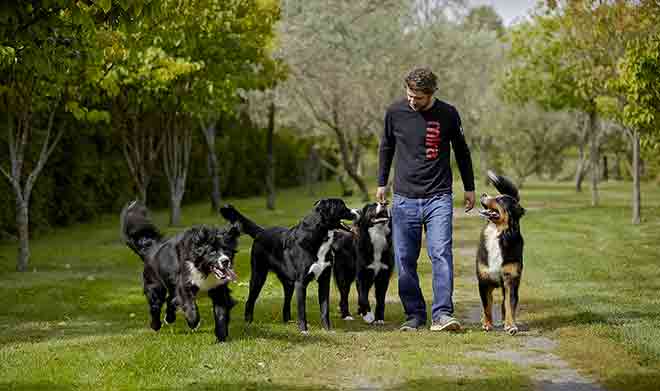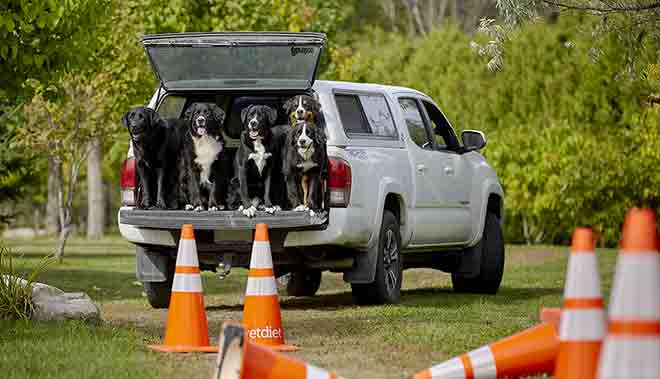 Discover the programs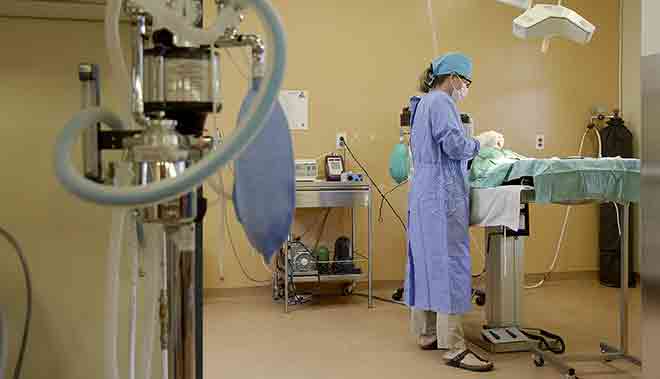 Pairing
Class is in session!
The dogs are finally paired with their beneficiaries and will participate in 1 to 4 weeks of classes together. During this time, beneficiaries live at Mira where all services and room and board are provided for free.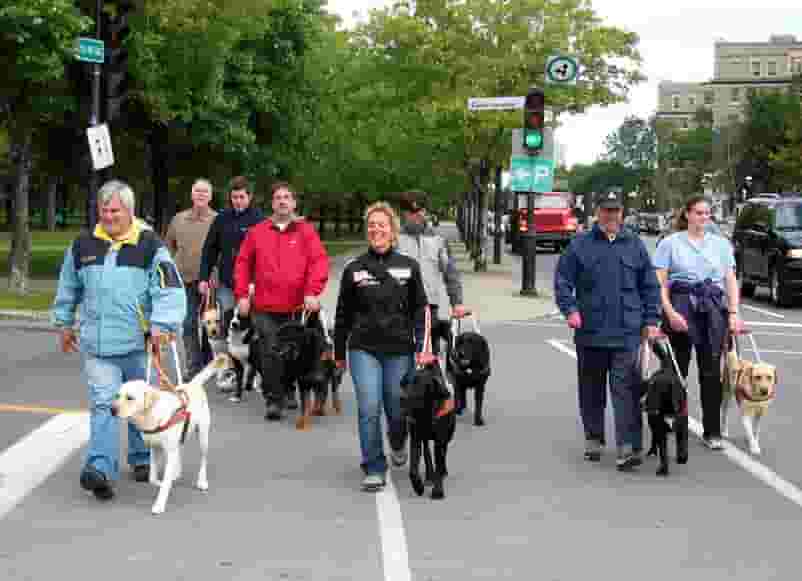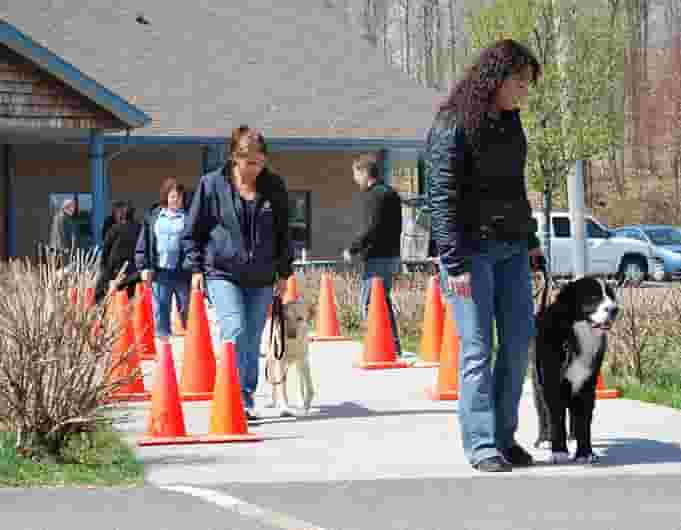 At Work
It takes two
Once class is over, the dogs move into their permanent homes. A Mira trainer accompanies them and their beneficiaries to ensure a smooth transition for everyone. The dogs will work for an average of 7 years.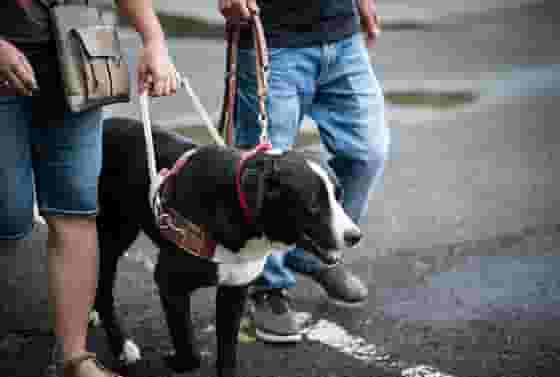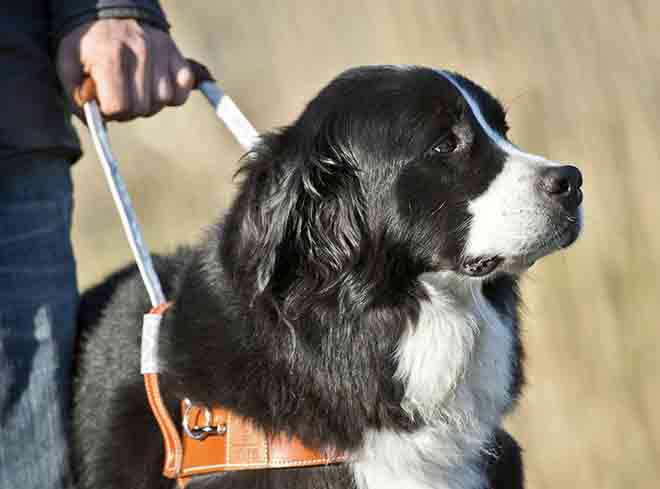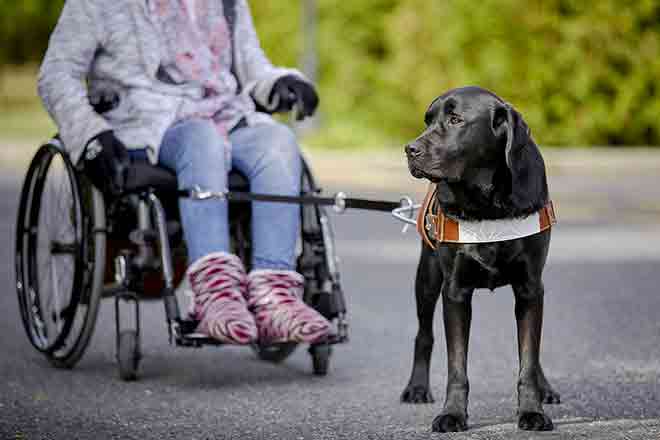 Retirement
The golden years
Mira dogs retire when they can no longer perform their duties. They're adopted by someone close to their beneficiaries, the initial foster family, or a member of the general public.
The average investment for raising and training a Mira dog.
$30,000
The average investment for raising and training a Mira dog.
Make a donation
The average expense for Mira (so far)!