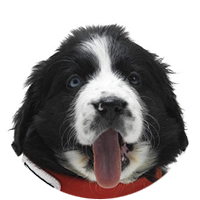 Guide Dog

Giving eyes to the visually impaired

Our dogs help people with a complete or partial visual impairment, a visual and hearing impairment or a visual and mobility impairment.

Dog for Children on the Autism Spectrum

A window onto the world of children with autism

In 2003, after years of in-depth research, Mira launched its program to support children with autism and their families. These children can receive services from dogs that are specially trained to help them.

Service Dog

A helping hand for people with reduced mobility

Service dogs give individuals with mobility impairments a greater autonomy. They help people with a physical disability by pulling their wheelchairs.
Story of a Mira Dog
As of 9 weeks old until retirement, Mira dogs play a critical role in their owners' lives. A number of steps lead up to the development of this extraordinary connection.
Discover the whole story
$30K
The average cost of a Mira dog throughout its life. Why?
Help us by recycling your cartridges!
Did you know you can help Mira by giving them your empty cartridges?
Find a drop-off point