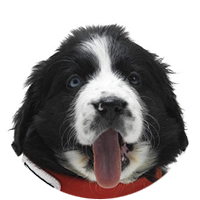 Help Mira Your Way
As Mira does not receive any subsidies, its funding depends entirely on donations from the public. Contribute to its mission by organizing a fundraiser. It is thanks to people like you that Mira can pursue its goals.
What are the steps to follow?
Firstly, you must fill out and send us the "Submit a Fundraising Project" form.
After approval, Mira will supply the necessary support documents:
A letter authorizing the solicitation of donations and sponsors
The Mira logo and its standards of use
An example of a solicitation letter
A deposit report
A fiscal receipt report
After the fundraising event, you will need to hand over the funds you have raised along with a detailed report of your activities within 15 days following the event.
What Are the Criteria?
Mira encourages organizers to add a personal touch to their events. However, certain criteria must be respected:
You must specify in the name of your event that the funds raised will go to Mira
Door-to-door solicitation is prohibited
Using Mira's name and/or brand to sell commercial products or services is prohibited (except for agreements with our main sponsors)
It is prohibited to fundraise for Mira with gambling or lottery games
Mira cannot accept any funds raised by fundraising/activities/prizes/points of sale that are linked with a pet store or pet-related commerce other than Mondou, Mira's main sponsor. Third-party volunteer fundraising event organizers must also respect this agreement and cannot associate other pet-related businesses with their event.

How Can I Help MIRA by Organizing an Event?
Individuals
Organize a sporting event
Organize a dinner in the dark
Organize a garage sale
Organize a benefit concert
Companies / Organizations / Groups
Organize a networking cocktail
Organize a silent auction
Sponsor one of Mira's fundraising events
Schools
Organize bake sales
Organize a project in a management or communications course
Share Your Fundraising Idea with Us
Fill out the form, including as much detail as possible. We will study your request and contact you as soon as possible.
Apply now